Feather:  "I've been a songwriter - mainly of children's shows - since college with many shows produced. My interest in Presidential (and American) history has also been lifelong, and my book: "
Ladies: A Conjecture of Personalities
" allows my imagination to play with history. My second book, "
Garfield's Train
"
 is a novel about the death of President James Garfield in Long Branch, NJ in 1881. I have also e-published an informative little book entitled "
On The Road With the Old Gals
" - about my lessons learned while promoting my books by lecture. I am currently working on a non-fiction about Presidential marriages."
"After 30 years as an Advertising and Public Relations account executive, I am indulging my hobby as an amateur Presidential Historian."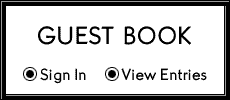 PRESIDENTIAL DATES OF NOTE

POTUS BIRTHDAYS

(President of the United States)​

Hiram Ulysses Grant April 27, 1822

Thomas Jefferson

April 13, 1743
James Buchanan

April 23,1758 
James Monroe

April 28, 1758
FLOTUS BIRTHDAYS

(First Lady of the United State) 

​Elizabeth "Betty" Ann Warren Ford April 8, 1918

Lucretia Garfield April 19, 1832​

Mary Harrison McKee April 3, 1858

Margaret Woodrow Wilson April 16, 1886​

PRESIDENTIAL WEDDING ANNIVERSARIES

Asbury Park Press - Asbury Park,NJ,USA

... Watching nearby, presidential history buff Feather Schwartz Foster offered up a clue. Goldberg, a resident of Cranford, needed more than that to go on. ...

An Intimate Portrait of the Women Who Shaped America from Martha Washington to Mamie Eisenhower. Researching the subject for more than 40 years, FeatherSchwartz Foster has given more than 200 lectures aboutthe women whose marriages are included in the book, including the Christopher Wren Society in Williamsburg, Virginia. She  also is a "Resident Guest" at the President's Park in Williamsburg.